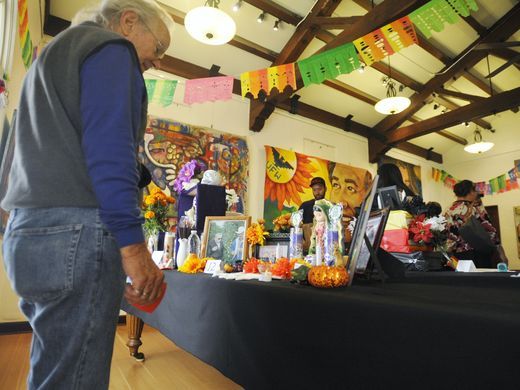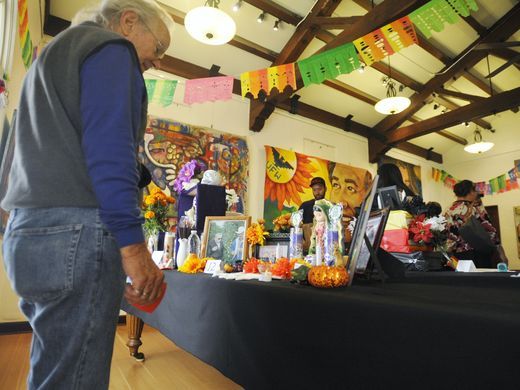 LAA Objectives
The Lindsay Art Association (L.A.A.) was established to promote a local appreciation of the arts, to be responsible stewards for our fine art collection and to provide opportunities for creating and exhibiting art in various media.
The L.A.A. was established in 1941 as a creative outlet for housewives. Members hosted meetings in their homes for painting sessions, demonstrations and lessons by renowned California artists. By buying the demonstration paintings, they acquired a significant collection. In 1975, the meetings were moved to the Community Center, also known as the Senior Citizens Center.
In 1994, wanting to find a home for the collection, then-President Gayle Johnson brought other community leaders together to organize the Lindsay Cultural Arts Council, and eventually L.A.A. became a committee under the "umbrella" of L.C.A.C.
The Orange Blossom Festival Art Show
A continuing tradition of the L.A.A. Is the Orange Blossom Festival art show and competition. The opening reception hosts the Honored OBF Nobility and other officials. The original venue was the Veterans Building in Lindsay City Park. Students of all levels participated, rushing in after the OBF parade to show their parents their creations. At present, only high school and college students enter.
This year's Orange Blossom Festival show follows an exhibit in January through March of pastels by Tulare County artists, curated by Bill Tungate.
Best Of The Year
In May, Lindsay Unified School District's art instructor, Kevin Umphfres will exhibit "Best of the Year" creations from his second through 4th grade students. The reception for this will be May 19, 2017, 5:30 - 7:30.
Becky Nava, whose photo won the"Best of Show" ribbon in 2016, will be exhibited in our gallery in September-October, 2017. Her work can be seen on Facebook
In June, July and August, our collection will be on exhibit.
Day Of The Dead
Day of the Dead (November 1-2) has been celebrated in the gallery in recent years. It is open to anyone, and is quite popular in the community. High school students have made up the majority of altars on display.
Links
L.A.A. works with artists from other associations in Tulare County:
LAA Contact: Margie Rueda 559-359-3410